MEDIA RELEASE: Tiso Blackstar launches "how to" Money Guides to make financial decision-making easier
Johannesburg, 28 February 2018:  Tiso Blackstar has extended its Money personal finance offering by delivering a series of Money Guides that act as "how to" resources on a variety of topics impacting the financial well-being of South African consumers. As an example, the Money Guides explain how to set up, process or buy various financial plans, transactions or products – across different fields from retirement, insurance, health cover, banking, and savings and investment products.
Laura du Preez, editor of Money, says the Money Guides deliver a new way for personal finance content to be presented to readers, with information that is relevant, accessible, and easy-to-use. "The content serves as reference point for consumers who need step-by-step guidance to improve their financial literacy and make better informed decisions when purchasing financial products and services."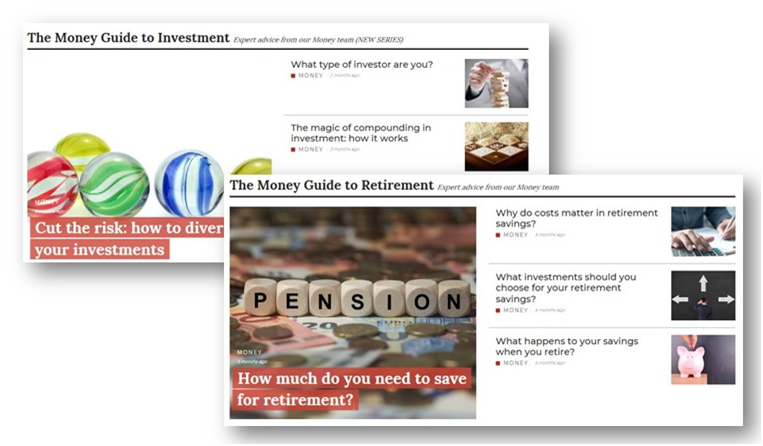 This will make the BusinessLIVE and SowetanLIVE Money sections the leading online destinations for personal financial information, particularly for those who may be unfamiliar with certain financial products and services, or how to evaluate and acquire them," says Du Preez.
Reardon Sanderson, GM Sales & Marketing at Tiso Blackstar Group, says: "the useful content provided in the Money Guides has attracted the support of brands who have realised benefits in reaching South African consumers with sound guidance around their financial decision making."
Tiso Blackstar Money has already partnered with 10X Investments for the publication of the Money Guide to Retirement, as well as Discovery for the Money Guide to Investment.  Numerous additional Money Guides are already in the pipeline.
The Money Guides may include short video explainers, as well as links to financial calculators, and can be referenced from Money articles that appear in print or online for the Sunday Times Business Times and Sowetan, as well as their respective social media platforms and newsletters.
All Money Guide content is produced independently by Tiso Blackstar's specialist personal finance journalists.
-ends-
Notes to editor:
Money Guide to Retirement sponsored by 10X: https://www.businesslive.co.za/group/The_Money_Guide_to_Retirement/
Money Guide to Investment sponsored by Discovery: https://www.businesslive.co.za/group/The_Money_Guide_to_Investment/
Please contact Samantha Pugh for further media enquiries.
Issued by:                Samantha Pugh, Pugh Public Relations & Corporate Communications
e: sam@pughpr.co.za   c:  071 874 5460
On behalf of:            Reardon Sanderson, GM Sales & Marketing, Tiso Blackstar Group