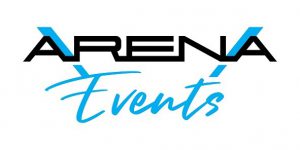 Johannesburg, 19 February 2020:  Arena Holdings has announced the re-branding of its events division to Arena Events.  Arena Events was previously trading as Tiso Blackstar Events.
Taryn Westoby, Head of Arena Events says the business draws on the editorial expertise and media-powerhouse advantage of Arena Holdings to deliver stimulating and engaging encounters that encourage excellence across South Africa's various industries.
Aligned to the thought-leadership of Arena's prominent platforms like the Sunday Times, Business Times, Financial Mail, Business Day, Sowetan and Business Day TV, Arena Events is committed to facilitating events that nurture the socio-economic success of South Africans.
"Our ties to the country's leading news and business titles means that we are able to leverage the expertise and influence residing within the Group, to best serve the reputational needs of our clients in delivering events to captive, loyal audiences," says Westoby.
Leading industry events presented by Arena Events include the Sunday Times Top 100 Companies, Sunday Times The Directors Event, the Standard Bank SME Summit in association with Business Day TV, Absa Business Day Supplier Development Awards, The Radio Awards, Sunday Times Gen Next, Sunday Times Top Brands, the Future of Media Conference, the Business Day Focus 4.0 Conference & Exhibition, as well as a host of additional bespoke events for clients.
For more information about Arena Events, visit www.arenaevents.africa, or follow on social media:
-ends-
About Arena Events
Arena Events draws on the editorial expertise and media-powerhouse advantage of Arena Holdings to deliver stimulating and engaging encounters that encourage excellence across South Africa's various industries. Aligned to the thought-leadership of Arena's prominent platforms like the Sunday Times, Financial Mail, Business Day, Sowetan, Business Day TV, The Home Channel and Ignition TV, we are committed to facilitating events that nurture the socio-economic success of our country. Our leading industry events include the Sunday Times Top 100 Companies, Sunday Times The Directors Event, Standard Bank SME Summit in association with Business Day TV, Absa Business Day Supplier Development Awards, The Radio Awards, Sunday Times Gen Next, Sunday Times Top Brands, the Future of Media Conference, and a host of bespoke events for our clients. www.arenaevents.africa
Issued by:                 Samantha Pugh, Pugh Public Relations & Corporate Communications
e: sam@pughpr.co.za   c:  071 874 5460
On behalf of:             Taryn Westoby, Head of the Arena Events
Samantha Pugh
Pugh Public Relations & Corporate Communications
c:  +27 (0)71 874 5460
Cape Town, South Africa