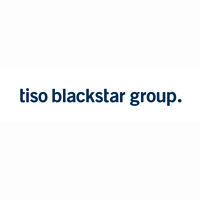 Johannesburg, 14 October 2019:  Tiso Blackstar Group's news websites have realised record traffic thus far in 2019, on the back of the Group's on-going investment in technology and processes to deliver high-quality, digital-first copy – an approach that has seen the sites draw sizeable audiences in South Africa.
TimesLIVE (which includes the Sunday Times) reached a record 6.5-million readers in South Africa in September 2019 – breaking the previous record set during election month this year.
September was a very busy month for news in South Africa as xenophobic attacks, the Amy'Leigh kidnapping case, the deaths of Chester Williams and Robert Mugabe, the murder of Uyinene Mrwetyana and other topics dominated the headlines.
The month also brought record South African traffic to SowetanLIVE (4.3-million readers), DispatchLIVE (786,000 readers) and HeraldLIVE (883,000 readers).
In July this year, BusinessLIVE (which includes Business Day and the Financial Mail) counted a record 1.3-million local readers.
Comparing September 2019 to the same period a year ago, TimesLIVE's SA traffic was up 82.2% (in terms of the number of unique browsers visiting the site); SowetanLIVE was up 127.3%; and BusinessLIVEwas 12.2% higher.
Within the BusinessLIVE website, Business Day rose 6.9% and Financial Mail went up 61.8%.
In the Eastern Cape, the HeraldLIVE website (for Port Elizabeth) was up 87.9% from September 2018, and DispatchLIVE (in East London) was up 107.7%.
Of these websites, BusinessLIVE, HeraldLIVE, DispatchLIVE and the Sunday Times (housed on TimesLIVE) feature subscriber-only content alongside free articles.
"This gives our subscribers exclusive, high-calibre journalism to enjoy while not ignoring casual site visitors' needs," says Riaan Wolmarans, Managing editor: digital at Tiso Blackstar.
Wolmarans says in the past 2 to 3 years, all Tiso Blackstar Group websites have been rebuilt and relaunched – on a state-of-the-art, custom-built content management system – to ensure healthy year-on-year growth, which ultimately holds benefit for advertisers as well.
All data sourced from Narrative, the analytics tool for the SA digital publishing industry.
-ends-
Issued by:                 Samantha Pugh, Pugh Public Relations & Corporate Communications
e: sam@pughpr.co.za   c:  071 874 5460
On behalf of:             Riaan Wolmarans, Managing editor: digital at Tiso Blackstar Group