Johannesburg, 31 January 2020: Arena Holdings has announced the appointment of Elizabeth Sleith as the new Sunday Times Travel editor. Sleith has been part of the Travel team for the past 10 years and has previously held the positions of deputy editor of Sunday Times Travel, and editor of the Sowetan Travel page. She takes over from Paul Ash, who will be staying with the Sunday Times, dedicated to main-body journalism.
"Elizabeth is a passionate traveller with a great deal of insight into the space, and a real commitment to fostering relationships with our readers and advertisers alike," says Aspasia Karras, publisher of magazines and supplements at Arena Holdings. "We believe the consistency provided by her appointment is essential as a solid platform to take Sunday Times Travel to new heights."
In this regard, Sleith's editorial team will be launching the inaugural ST Travel newsletter in March, which promises to keep subscribers entertained and informed about the world in which we live, and the opportunities it provides for adventure, relaxation, and reflection.
Eben Gewers, head of Advertising Sales at Arena Holdings believes advertisers have a great deal to look forward to with Sleith at the helm of Sunday Times Travel. "She's a familiar and incredibly popular travel writer with robust relationships in the industry. Her understanding of the Sunday Times reader, the travel industry, and the marketing community is immense."
Paul Ash has, after many years of being on the travel beat, decided to dedicate himself to contributing to the main body of the Sunday Times. "We are very happy that the Sunday Times will continue to benefit from his experience and skill set," says Karras.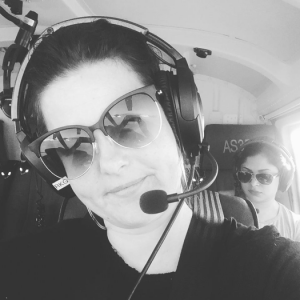 Elizabeth Sleith
Sleith's appointment is effective as of 1 February 2020.
-ends-
About Arena Holdings
Arena Holdings is the largest national English publishing group, and the second largest digital publisher in South Africa. We own the largest music and independent film catalogue in Africa, as well as leading TV channels, TV production, and radio stations in Ghana, Kenya, Nigeria and South Africa. The business has strong exposure to the rapidly growing digital, broadcast and mobile markets, with a broad reach across the African continent. Arena Holdings is the proud custodian of iconic brands that include the Sunday Times, Sowetan, Business Day, Financial Mail, The Herald, and Daily Dispatch – with footprints across print, digital, social media, and leading industry event platforms. The company's business model is underpinned by a unique network of assets, including dedication to excellence and a strong commitment to providing quality content and services to our varied audiences and customers. Arena Holdings is a division of Lebashe Investment Group – a 100% black-owned investment company. www.arena.africa | www.adroom.arena.africa
Issued by:                  Samantha Pugh, Pugh Public Relations & Corporate Communications e: sam@pughpr.co.za c: 071 874 5460
On behalf of:            Eben Gewers, Head of Advertising Sales at Arena Holdings