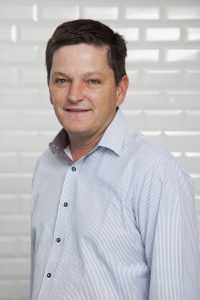 Johannesburg, 24 June 2020:  Arena Holdings has announced the formation of a new executive committee that sees current Managing Director, Andrew Gill, take the helm as Chief Executive Officer of the Group as of 1 July 2020.
 Gill will be supported by additional internal appointments to the executive level:
 Moshoeshoe Monare will assume responsibility as Managing Director: Operations & Corporate Services.
 As Managing Director: News & Media, Pule Molebeledi will be responsible for the Group's news titles – Sunday Times, Sowetan, Business Day, Financial Mail – as well as Magazines, Digital Products & Editorial, Events, Marketing & Subscriptions.
 Debbie McCrum has been appointed as Managing Director: TV & Entertainment, with responsibility for TV Broadcast, TV Production, Empire Films, Indigenous Films and Gallo Music.
 Linda Yanta has been announced as Chief Financial Officer of Arena Holdings, taking responsibility of the financial function across all divisions of the business.
 Arena Holdings and Lebashe Chairman, Tshepo Mahloele, believes the internal appointments will give additional thrust to the Group's business strategy: "We are entrusting the leadership of the underlying news and entertainment brands to this capable team, and we look forward to them leading us to higher ground as we build a strong, robust and resilient business for the future."
 -ends-
 About Arena Holdings
Arena Holdings is the largest national English publishing group, and the second largest digital publisher in South Africa. We own the largest music and independent film catalogue in Africa, as well as leading TV channels, TV production, and radio stations. The business has strong exposure to the rapidly growing digital, broadcast and mobile markets, with a broad reach.  Arena Holdings is the proud custodian of iconic brands that include the Sunday Times, Sowetan, Business Day, Financial Mail, The Herald, and Daily Dispatch – with footprints across print, digital, social media, and leading industry event platforms.  The company's business model is underpinned by a unique network of assets, including dedication to excellence and a strong commitment to providing quality content and services to our varied audiences and customers. Arena Holdings is a division of Lebashe Investment Group. www.arena.africa  | www.adroom.arena.africa 
 Issued by:                Samantha Pugh, Pugh Public Relations & Corporate Communications
                                e: sam@pughpr.co.za   c:  071 874 5460
 On behalf of:           Eben Gewers, Head of Advertising Sales & Trade Marketing at Arena Holdings